Almost Spring in Seoul
This cocktail reminds me of a special time in Seoul. Special for me at least :). It's right around late March/early April, when the mornings are still brisk when you first wake up and the sun is out and ready to great you with a warm hug. Yes, it's the tail end of winter and the very first moments of spring. The scent of the first blooming cherry blossoms lingers in the soft distance and it's so euphoric. This relaxing, calm season was such a happy place in time for me that I wanted to recreate it. Something about the scent in the air reminded me to slow my pace down in life and just enjoy the moments.
When I went to recreate that happy space, I decided to use a cognac as my base. I added in cherry blossom syrup (yes that exists! try amazon.com) and rosemary sprigs to help recreate the scent of the space. Regardless of whether or not you are cognac fan you this recipe is sweet and warming but also refreshing at the same time. Some people like to stop to smell the roses, I like to stop to smell the cherry blossoms.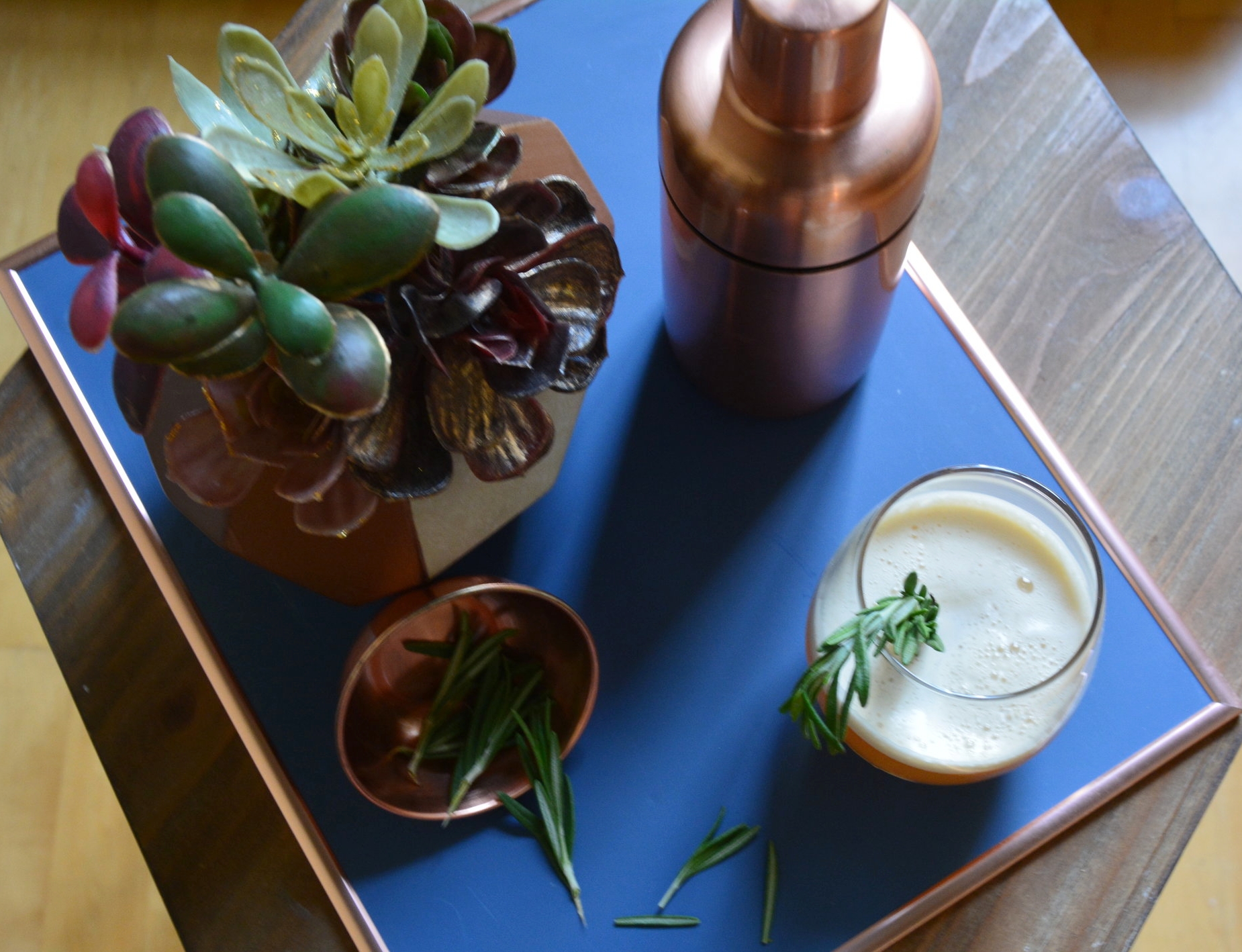 INGREDIENTS
2 Parts Hennessy VSOP
1/2 Ounce of Cherry Blossom Liquor
1 Egg White
1 Part Ginger Ale
Rosemary Sprigs
Ice Cubes
What you will need: Shaker and strainer
shake. it. up.
In a shaker, combine all ingredients over ice (including a few of the rosemary leaves from the sprig.
Pour into a glass through a strainer and garnish with rosemary sprig.